Quick delivery with creativity and originality
Our ADC12 machining technology and Ishitoshi Machining's State-of-the-art equipment accommodated the customer's needs.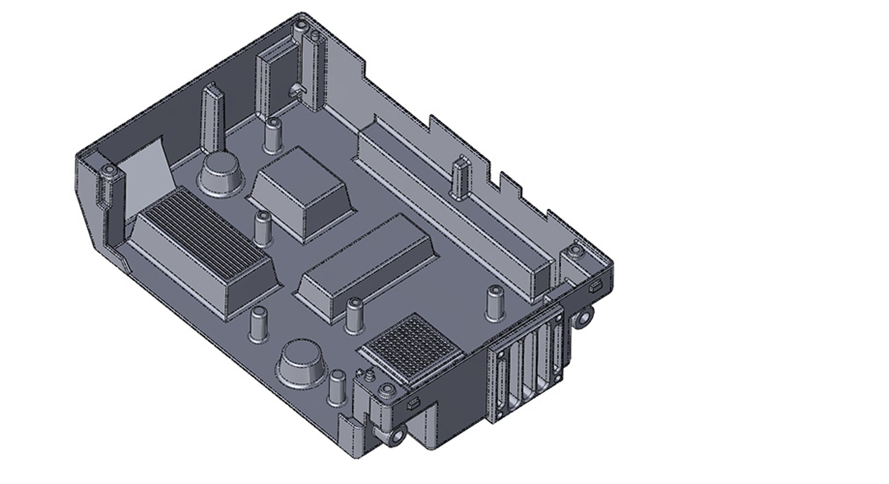 Purpose
Prototype production of housing for car navigation system
Processing
Method
ADC12 Machining
Size
200x120x40 (mm)
Delivery
Terms
3 Weeks
Quantity
15
---
Customer's requests and solutions
An automotive parts company consulted us to manufacture prototype housings for navigation systems for automobiles. They needed our assistance in order to make up for delays caused by continuous design modifications. The deadline to manufacture 15 prototypes was within 30 days. The customer requested us to consider the manufacturing techniques of both plaster casting and machining (all machining). We proposed our creative technology, based on the customer's needs and concerns.
---
Proposal 01 / Machining ADC12 without blowholes
We proposed the prototype manufacturing by machining (all machining), since the production of 15 units by plaster casting takes more than a month. The material was ADC12 block, which has the same physical property values as that of the material used for mass production.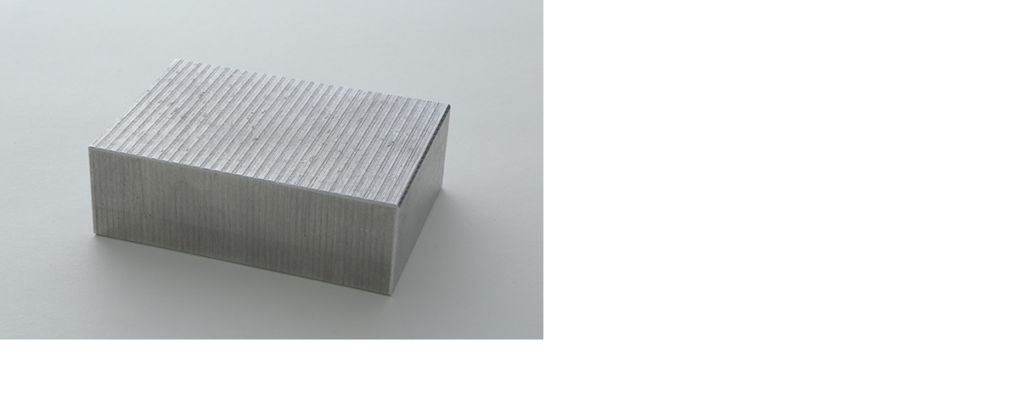 Proposal 02 / Production Plan by Using the Horizontal Machining Center
We proposed a production plan by using the horizontal machining center, and preparation for machining (preparing jigs).
It costed 120,000 yen per prototype, which was not comparatively cheaper than if manufactured by plaster casting, but we received the customer's order as they prioritized the time.
POINT / Horizontal Machining Center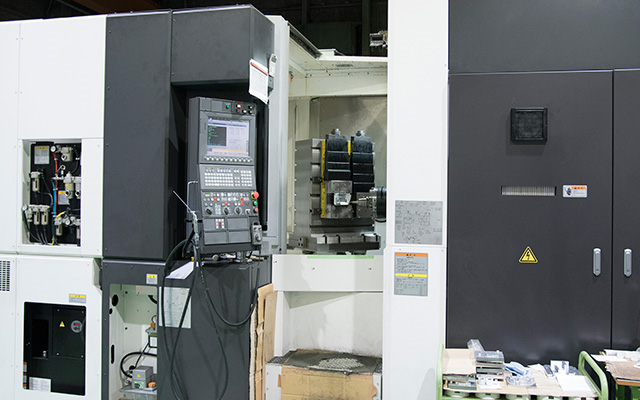 We needed to run the machine for long extended hours in order to meet the delivery deadline. The key factor was our horizontal machining center, introduced in 2014. It operated continuously by supplying parts being set on additional pallets without stoppage.
We scheduled 22 hours of continuous operation with 2 hours for maintenance and exchange of the worn out tools. We were able to complete the production in 3 weeks instead of the original schedule of one and half months.
Achievement / Customer's Feedback
We completed production in 3 weeks, as scheduled.
The customer was delighted that we worked with them closely together to think of alternative plans to meet the deadline in spite of the repeated design modifications.